Regular price
$799.00 USD
Regular price
Sale price
$799.00 USD
Unit price
per
Sale
Sold out
Would you like to be able to make your own Honey Sticks or Honey Straws? Try our new Straw Filling Machine - an innovative product that will help you to sell a variety of high margin new products - or create samples to SAFELY hand out to potential customers.  From a business perspective, you can recoup your investment in a single day!
This is a tabletop machine for filling and sealing standard drinking straws with a wide variety of liquids, creams, gels, sauces, lotions, etc... using centrifugal force. Once you master the process, you can make hundreds of straws in a day.
Share
View full details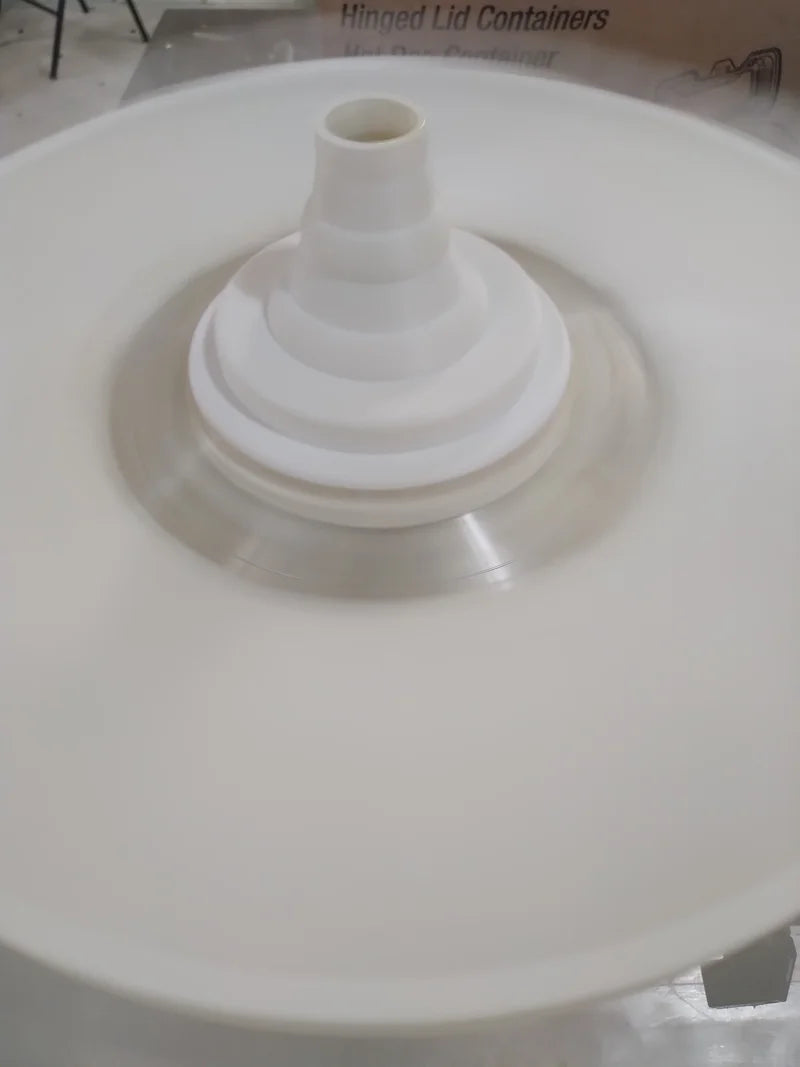 Features
Additional Features

MAKE SAFE & CONVENIENT Market SAMPLES of many products so that you can continue sampling during Covid. Samples Sell!

Gives you the ability to create your own edibles and safe samples SIMPLY

Create your own unique products and flavors that your competitors don't have, including the ability to use LOCAL HONEY or SYRUP

Powerful enough to use a variety of liquids, sauces and syrups. You can even add small seeds, pollen grains, or other inclusions.

Can be used for kids or adults as a "Business in a Box"

Support small business, this product is manufactured and sold by a family beekeeping business in Lawrence, KS

Variable Speed

Removable Wheel for easy cleaning and to accommodate multiple people working at once, with multiple wheels.

Adjustable Straw Length Feature

Easy to Maintain and Clean

The reservoir holds exactly enough for a batch of 40 straws - no need to stop and check to check if straws are full

Comes WITH or WITHOUT Sealer, in case you already have a GOOD sealer.

Patent Pending
Machine Includes


NEW One-piece removable/refillable wheel (order extra wheels to speed up the process)

2,000 Empty Straws - NEW! Straws come pre-sealed on one and are made with an environmentally friendly resin that breaks down in UV light. The pre-sealed straws NEVER leak, which makes for a very clean and labor saving process.

2 Straw Holders - one long and one short

Sealer with 2 extra elements (OPTIONAL if you already have one or want to buy your own)
Purchase Options

Due to the one month lead time, we have established a couple of options to help buyers. Contact us if you would like to pay a $100 deposit to Reserve Yours. We will notify you when it is ready to ship in about a month. That is when the balance is due. Also, we have a shorter lead time (but higher cost) on eBay and Amazon.
International Shipping

Also available in a MODIFIED PACKAGE for INTERNATIONAL SHIPPING. Extra charge for USPS International - $350 for most countries. In order to make the package Smaller & Lighter for international shipping, the buyer will need to procure their own impulse sealer (see link below) and additional assembly will be required. Modified package size 31 lbs, 22x18x16 inches.
Owner's Manual

NEW! The Empty Straws now Come PRE-SEALED ON ONE END! These custom straws are made specifically for our machine with a more environmentally friendly photosensitive resin.

Allows you to create flavors in small batches (40 straws at a time)
Short learning curve - Even kids can make extra money
Very Small Investment - make your money back quickly
Designed to minimize waste of expensive product
Perfect for CBD and THC Edibles - recoup your investment in as little as 1 day
Also works with Sauces, Syrups, and other liquids
Make Your Own Honey Straws or Honey Sticks 40 at a Time with Our Tabletop Machine